About Membership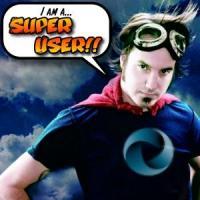 TechWell is the newest interactive community from the publisher of StickyMinds.com and Better Software magazine. TechWell expands the great information and resources that you've come to expect from Software Quality Engineering, including enhanced content, new ideas and solutions, streamlined organization, and improved networking features. This portal offers an unrivaled scope of original articles from industry experts, technical papers, industry news, discussion forums, and more.
It's all about YOU! Access content that YOU are interested in!
Get instant access to our knowledgebase of more than 80,000 articles. With a collection of over ten years of experience, our extensive repository of resources is categorized to help you quickly and easily locate the information you need. We also bring you three new columns every week, covering test and QA, project management, and agile methodologies.
Be social! Join conversations with peers and industry experts.
Interact with authors by commenting on their articles and blogs. Connect individually or in community groups with others who share your interests. Check out what's going on with online, regional, and global events like training, web seminars, and conferences.
Knowledge is king! Engage in multimedia learning with videos and podcasts.
What are the greatest advantages to learning through videos and podcasts? You can learn at your own pace and in your style, pause to look up definitions, and review what you have learned. Listen to podcasts and watch videos of industry professionals as they provide greater insight into topics that matter the most to you.
You are our VIP! Get the most up-to-date information on solutions, tools, and other products from top vendors.
With new content added several times a week, we continually strive to remain current on the latest developments within the industry.
Be a shining star! Share your ideas and expertise by submitting an article.
Let TechWell be your distribution channel. If you have experience, insight, or research you'd like to share with other TechWell users, then broadcast your brilliance! Visit the Writing for TechWell page to learn about submitting an article. If your proposal is accepted, one of our editors will contact you. Selected articles become featured elements of the site! Write a few articles, and you could be a TechWell star!
TechWell is perfect for any budget … membership is 100% free!